Comfortable Carpet Flooring in Tacoma, WA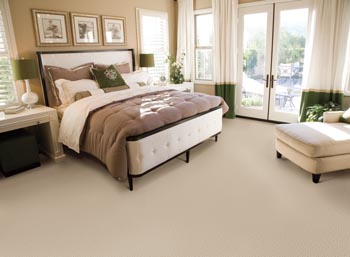 Your search for affordable carpet flooring in Tacoma, WA, ends right here at our flooring store. The Floor Trader of Tacoma carries a wide variety of in-stock carpet at our store. This makes it easy for you to find something that fits the texture, color, style, and price that best suits your needs.
Not only do we have the right selection of styles for you from the best brands in the industry, but we are also ready to perform any carpet installation or replacement services you require. This helps to ensure that the carpet you have installed is going to look and work just as advertised.
Why Choose Carpet Flooring?
One of the most popular choices for homes and offices, carpet flooring provides a wide variety of benefits when it is installed on your property. One of the first things you might notice when you go shopping for a new carpet floor is just how many different patterns, cuts, and colors there are to choose from. Each of these different styles allows you to make a statement while improving the appearance of your space.
The aesthetic options are just the beginning when it comes to carpet flooring, however. This flooring option really begins to shine when you start looking at all of the practical benefits it brings to the table. Carpet is better insulated than many other flooring options, which means you save energy. The softness of carpet also makes it much more comfortable to walk on while reducing the potential for slip-and-fall hazards.
Finally, a carpet is very easy to maintain. This helps you cut down cleaning costs. At the same time, your new carpet floor reduces the number of allergens, dust, and other contaminants in the air by trapping them until you can properly remove them from your space.
Beauty Walk Carpet Padding
Looking to give your brand-new carpet an extra boost of comfort? Then make sure you ask one of our friendly, helpful staff members about our Beauty Walk(r) carpet padding. This impressive padding helps to cushion your movements as you walk around on your floor while protecting the binding and backing of your carpets.
This is a win-win situation that helps to extend the life of your carpet while also giving you a much more pleasurable walking experience. This is just another example of how we go the extra mile to ensure you are getting the best possible products for all of your flooring needs.
---
Contact us to learn more about the different ways carpet flooring can improve your property. Our carpet installation and replacement services are available to customers located throughout the Tacoma, Washington, area.