Solid & Beautiful Hardwood
The classic beauty of hardwood floors cannot be denied. Elegant, easy to maintain, and surprisingly affordable, hardwood floors have long been the preferred flooring choice for homes and businesses. The Floor Trader of Tacoma is proud to provide you with the hardwood floors of your dreams, bringing a timeless look to your property. When you visit our showroom in Tacoma, WA, our team of flooring experts will help you find the best hardwood flooring for your budget, design preferences, and performance needs.
Hardwood floors add a one-of-a-kind style and warmth to any room in your home or business. These floors also deliver plenty of character while giving you a long-lasting appeal and a high return on your investment. When you want to make a smart flooring upgrade to your property, speak to our flooring experts about hardwood flooring installation!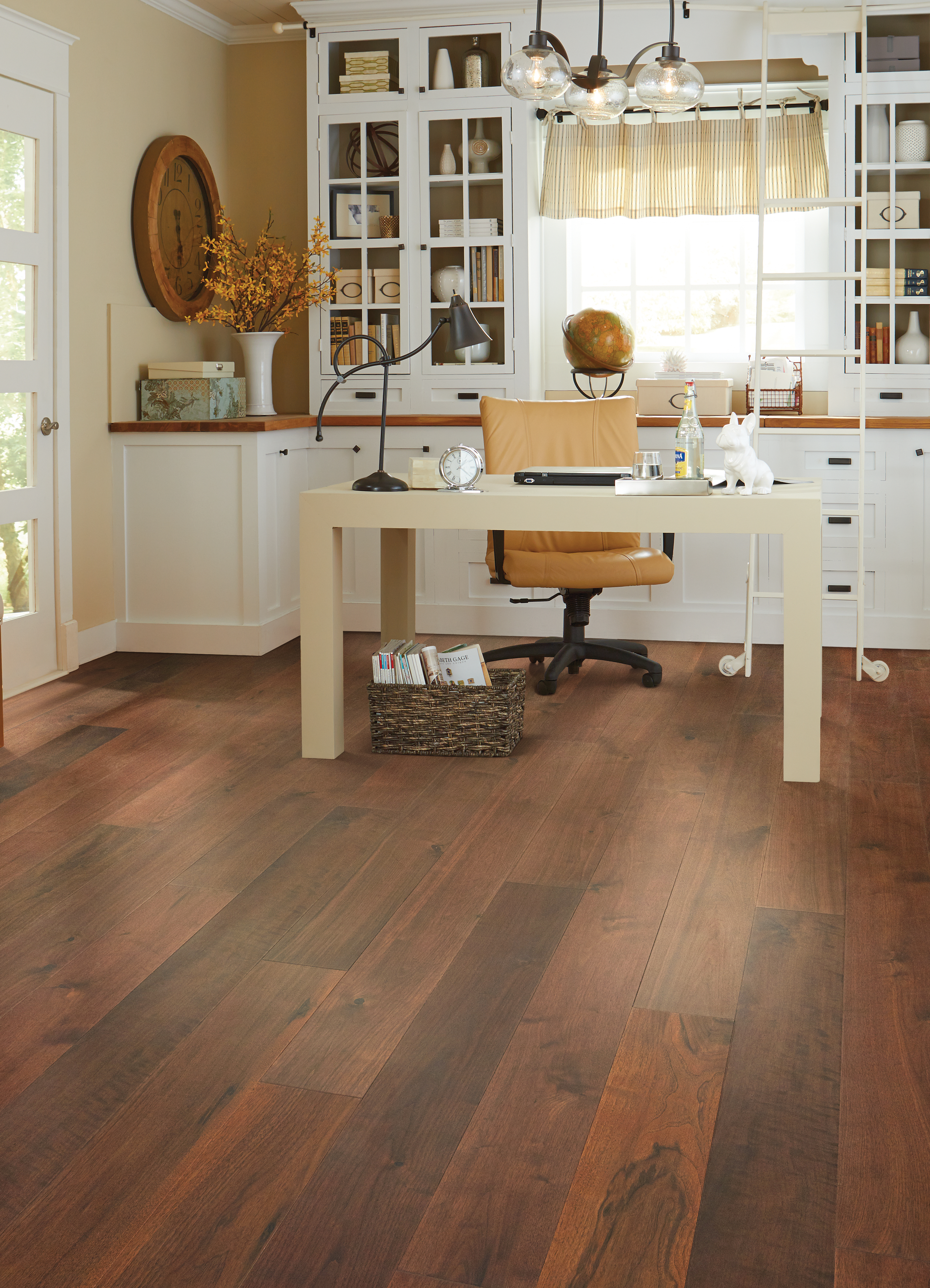 The Difference Between Solid & Engineered Hardwood
There are many different flooring options out there, but how many will continue to look fresh and appeal ten years down the line? That is something that you won't have to worry about with hardwood flooring from our flooring store. Learn about our hardwood selection:
Solid hardwood

is sold as one genuine piece of hardwood planks with the most natural appearance. Thicker in construction, solid wood is a sturdy flooring choice that can be given a satin, matte, or gloss finish, depending on your preferences. Solid hardwood can last a lifetime and is perfect for bedrooms, living rooms, dining rooms, and hallways with proper care.

Engineered hardwood

is made from three or more layers of wood, with the final product being cross-directionally laminated and fused with a top layer of premium hardwood veneer. It is more resistant to moisture, water, and humidity than solid hardwood, which makes it perfect for below-grade installations where dampness is common. It is a great choice for kitchens, bathrooms, and basements.
Hardwood's Many Benefits
Are you looking for reasons to invest in hardwood flooring in your home or business? Hardwood offers so many great benefits, including:
Enhances the look and feel of your home by adding

a timeless appeal

.

Low maintenance and

easy to keep clean

.

Adds value

to your home.

Solid

and

durable

, meaning it can last for decades and is an excellent

long-term investment

.

Helps improve interior

air quality

.

Looks

great with any decor

style.

Comes in

various appearances

, colors, styles, stains, and species.

Improves acoustics

in your space.
Regular Hardwood Maintenance & Cleaning
It's essential to give it the attention it needs to maintain its brilliance. Sweep your floor and mop it regularly dry to eliminate dirt and debris. While our engineered hardwood alternatives offer some of the best moisture protection, liquid spills must be cleaned immediately to prevent seepage through the layers. Consider using a polish or specialty cleaner every few months to give your wood floors extra shine. We are always happy to propose products covered by the manufacturer's warranty for your new flooring.
Let Us Handle Your Hardwood Installation
Since hardwood floors can be tricky to install, it is important to ensure your investment is installed accurately with precision to detail. Contact us before installation, and we can provide you with a list of professional, well-recommended hardwood installers. Our network of professional technicians has a proven track record of expertise with no hidden charges. As a Floor Trader customer, you can get several quotes before making an informed decision.


Contact us when you want the classic elegance of a solid wood floor. Our hardwood flooring installation services are available to customers throughout the Tacoma, Washington, area.