Solid Hardwood Flooring in Tacoma, WA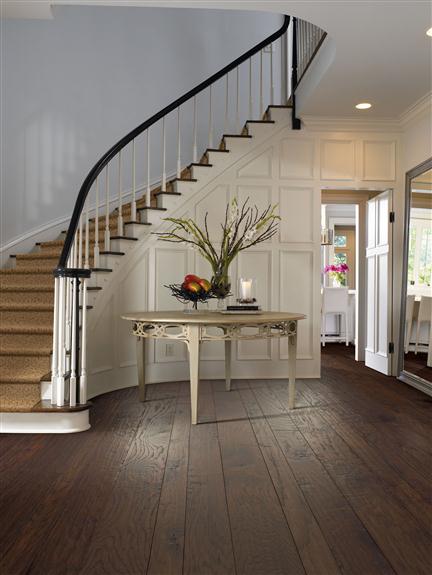 The classic beauty of hardwood flooring in Tacoma, WA, cannot be denied. Elegant, easy to maintain, and surprisingly affordable, solid wood flooring has been the preferred floor covering for homes and businesses since the times of kings and queens. The Floor Trader of Tacoma is proud to provide you with the solid hardwood floors you need to bring that timeless look into your property.
Hardwood floors add a one-of-a-kind style and warmth to any room in your home or business. These floors also deliver plenty of character while giving you a long-lasting appeal and a high return on your investment. When you are looking to make a smart upgrade to your property make sure you speak to us about hardwood flooring installation.
Choosing Hardwood for Your Home
There are many different types of flooring options out there, but how many of them will continue to look fresh and to appeal ten years down the line? That is something that you won't have to worry about with hardwood flooring from our flooring store.
Solid hardwood has proven itself as a look that will continue to be in style for centuries to come. Compatible with pretty much any home design, this floor covering is made from only the finest materials to ensure you get the quality you expect from your hardwood floors.
Hardwood goes well with every variety of color schemes and patterns. This allows you to do everything from enhancing the charm of an entryway to giving your living room a more rustic look. Just reach out to our experienced and friendly team to discuss what you want to see from our new hardwood floors.
The Popularity of Solid Birch
Interested in one of the most popular species of hardwood flooring? Then you are going to want to talk to us about our solid birch. This alternative to oak or maple floors delivers all of the benefits you want from a hardwood floor while also offering a unique and attractive appearance.
So what is so special about birch? Well, there are several attributes that have led to this hardwood flooring's popularity. First and foremost is that it has the hardness and durability you would expect from a hardwood floor. There are a number of color variations available that range from lights to darks to fit any style. Birch also has natural highlights, which gives it a captivating visual appeal that some other hardwoods don't feature.
---
Contact us when you want the classic elegance of a solid wood floor. Our hardwood flooring installation services are available to customers located throughout the Tacoma, Washington, area.