Choose Luxury Vinyl Flooring in Tacoma, WA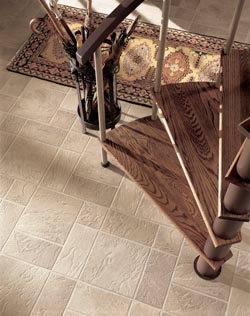 Do you long for a way to breathe new life into your interior atmosphere? Fit any part of your home with all-new luxury vinyl floors. When local homeowners are looking for luxury vinyl flooring in Tacoma, WA, they know to turn to The Floor Trader of Tacoma for premium floors. Whether you're looking to update your bathroom, bedroom, or kitchen, you are sure to find a quality product that you love when you peruse our expansive showroom. Our luxury vinyl tile collection offers a wide variety of options that fit in nearly any part of your home. Stop by our showroom to speak with our knowledgeable staff members to discover all of the possibilities that await.
Offering a Medley of Different Flooring Options
When it's time to change up the look and feel of your home, achieve the style you want by choosing vinyl tile and luxury vinyl plank flooring from our expansive showroom. With our wide-spanning flooring options, you will create the look and style you're looking for in rooms of all shapes and sizes. Our choices come in a wide variety of colors, patterns, and styles, so shoppers of nearly every taste and preference should have no trouble finding a desirable option that speaks to their design vision.
Fit Any Part of Your Home with a Familiar Look
Due to their unique composition, our luxury vinyl tile and luxury vinyl plank flooring selections can be crafted to create the look of stone and hardwood floors with stunning realism. When you choose any of our luxury vinyl floors, you can enjoy the versatile appeal of convincing looking stone or wood flooring, even in moisture-prone areas of the home that typically aren't well-suited for them.
Best of all, if you have active children and pets in your home, our resilient flooring will stand up strong to heavy foot traffic, accidents, and spills. When you select one of our outstanding flooring materials for your home, you won't have to worry about how your new home investment will fare.
Offering Comprehensive Luxury Vinyl Tile Installation
Once you've shopped with us for the perfect flooring choice, you can count on our skilled luxury vinyl tile installation team to lay your flooring solution correctly. Our experienced contractors are always available to deliver full-scale installation services for jobs of all sizes. Rest assured that we'll work quickly and efficiently to ensure every tile or plank is positioned properly, leaving you with a look that's sure to stand the test of time.
---
Contact our showroom to fit your home with attractive, functional luxury vinyl floors. We proudly serve home and business owners in Tacoma, Washington, and the surrounding areas.