Tile Flooring in Tacoma, WA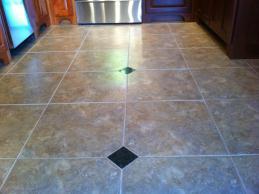 Imagine saving more than 50% on tile flooring in Tacoma—now imagine that deal as a feasible reality! At Floor Trader of Tacoma, contractors, do-it-yourself home remodelers and property owners can save even more than that when visiting our flooring outlet—up to 70% to be exact.
We have decreased the prices on our tile floors to pass the direct savings on to our customers, without forcing them to pay the difference in transferred costs. We understand the importance of having quality tile flooring that will endure through all sorts of activity. That's why we don't compromise when it comes to preserving the value of tile.
If you want elegance and the ultimate in aesthetic appeal, then tile floors are what you seek. We have multiple style variations that will match any setup—all hues, patterns, colors, and textures are clean and bold, and fitting for placement in cozy homes or hectic offices. Tile flooring offers a unique sense of sophistication as well. Available in ceramic, porcelain and natural stone, it's a multidimensional choice that can add many layers of personality to your environment.
All Types of Tile Flooring In Stock—Low Prices Guaranteed!
Floor Trader of Tacoma offers a cash and carry plan that allows customers to shop, select and install on the same day. With this option, tile flooring projects can be completed quickly and efficiently and you won't have to wait weeks for a delivery. All of our floor tiles are kept in-stock!
We bypass the additional steps that general retailers go through to have your discount tile floors ready as soon as you pick out your style. No mark-ups and no hidden fees, ever! Even the most exclusive brands quality for price reduction at our factory-direct flooring store, including Mohawk7reg; and Shawreg; tile floors.
What makes tile floors so special? Adding to their longevity, they are fire and water resistant and also include anti-slipping materials that make them safe for installation in kitchens and bathrooms. Keep in mind that the same quality and the same tile flooring options are offered at Floor Trader—for a lot less!
---
Floor Trader of Tacoma has everything you need when searching for top-quality tile flooring in Tacoma. Save with our 70% off discount and select from all brands and styles in our inventory! Come in today!