Dependable Waterproof Flooring in Tacoma, WA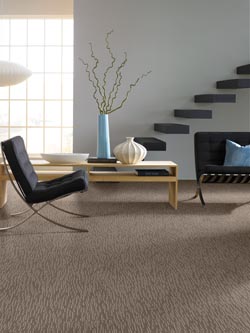 Anyone who has been in the Evergreen State long enough knows we get plenty of rain. That means moisture and humidity are two things you need to think about when having a new floor installed into your home or business, even if you aren't replacing it in the kitchen, bathroom, or basement. The Floor Trader of Tacoma's solution for you is our huge selection of waterproof flooring in Tacoma, WA.
Waterproof and water-resistant flooring are smart investments for any room in your home. They are designed to fight back against spills and stains while also providing additional protection against climate hazards. The best part? Our waterproof carpet, vinyl, and laminate flooring all come in plenty of styles, designs, and textures so you can still get the look you want for your space while keeping it safe.
Adding Waterproof Flooring to Your Home
There are many different reasons for you to choose waterproof or water-resistant flooring for your home. While the most obvious reason--its resistance to water damage--is right there in the name, that isn't where the benefits stop with these impressive floors.
Many of the waterproof options are able to mimic the look, feel, and texture of other popular, heavier floor coverings, for example. That means you can get the elegant stone tile or hardwood look you want for upstairs rooms without having to account for the extra weight those types of floors add to your space.
Additionally, these floor coverings simply look good in your home. They come in so many different styles, colors, and textures, including waterproof carpet and luxury vinyl options, that you are going to be able to create the exact look you want for your space without having to compromise.
In-Stock & Ready to Install
Find affordable and attractive waterproof and water-resistant flooring options available at our flooring store. Our staff understands just how popular this type of flooring is to homeowners across the area, which means we are always working hard to keep a wide variety of options in-stock and available for you to browse.
Once you have picked out the right type of flooring to fit your needs, you can then begin to work with our installation professionals to ensure you get the airtight, high-quality install your new floor needs. With the help of our specialists, you can rest easy knowing that your floors were installed correctly so they can perform optimally.
---
Contact us to ensure your property is protected by water-resistant or waterproof flooring. We look forward to providing flooring solutions to customers located throughout the Tacoma, Washington, area.